When you expand your business to other countries, it means it is becoming globalized. You will have to connect with other business partners and official entities from other countries. It will make you realize the importance of translation companies for business especially if you are going to run your business in UAE. So, if you are planning to expand your business to Abu Dhabi, then you must focus on securing the services of Abu Dhabi Translation Company. You will definitely need one to make your business more efficient and fluent.
And if you are wondering that you know English, it is the international language, then why would you need English to Abu Dhabi Arabic Translation? Well, you are not the first one to ask the question. But the thing is, it is kind of necessary. Want to know more? Keep on reading.
WHY NEED ABU DHABI TRANSLATION COMPANY FOR BUSINESS
The thing is that to do business in Abu Dhabi whether you are a foreigner or native or even require any kind of paperwork for any reason, you will need to have your papers translated into Abu Dhabi Arabic to be considered complete and ready to assess and make decisions upon. For example, making marriage certificates, educational documents or financial or legal documents.
So, yes, you will need an Abu Dhabi translation company to translate all your documents into Abu Dhabi Arabic to deal effectively with official authorities.
Here is what a Legal Abu Dhabi Translation Agency can do for your business;
Dealing with Authorities:
The first language of UAE is Arabic and is also their legal one. In case you are dealing with authorities for pursuing your business in Abu Dhabi, then all the documents must be in Arabic so there is no difficulty or ambiguity left to challenge.
It is compulsory that every document must be translated into Abu Dhabi Arabic. They would not accept your documents in any other language.
FASTER AND EFFICIENT BUSINESS SETUP IN ABU DHABI:
If you are setting up your business or already running one, you would know that anything can come up abruptly. Such situations require immediate documentation, especially when you are dealing with a new setupSSSSS.
So, in order to make your business a success in Abu Dhabi, then these Legal Translation Agencies can help you by translating all types of documents professionally and accurately faster.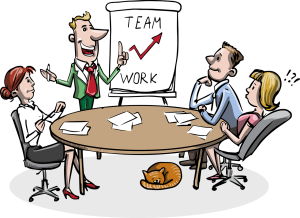 PROFESSIONAL TRANSLATION SERVICES FOR EVERY BUSINESS NEED
A translation company helps you in business by translating all types of legal documents from English to UAE Arabic professionally. Whether it's medical, financial, educational, or legal.
So, whatever your business is, an experienced translation company will take care of the nuances of the cultural value. And will translate your business ideas and services accurately so that the concepts and meanings are not changed or confused.
CLARITY AND CORRECT TRANSLATIONS OF DOCUMENTS
Sure, you can try to translate yourself if you know Arabic or take help from your associates, relatives, or friends. But do you think that anyone will be able to translate the document correctly while conveying the true meaning of the original text? Well, I don't think so because it's a professional's job. Even if you are good with Arabic, it does not mean you understand all the intricacies of the language. And making a single mistake can leave you in an awful situation.
So, the solution is to hire professionals. It will help to avoid any kind of misconception or mistranslation of the document or any type of ambiguity in the tone and style.
ADDITIONAL SERVICES
Many Abu Dhabi translation services also provide additional services that may prove to be very helpful for your business. These services include training materials, promotional materials, product leaflets, and many more. So, it would be very beneficial for you to entrust your business support task to a professional translation services company.
The bottom line is that to successfully launch or run your business in Abu Dhabi, you will need the services of an Abu Dhabi translation company. So, that you can conduct your business matters effectively.