When looking for an Abu Dhabi legal translation company, you can easily get confused. It is because of an abundance of translation companies offering services throughout the UAE. But the thing is that not all the companies provide the quality of translation and customer services that your business or your purpose requires.
You would want a company that will provide the best legal translation services while ensuring on-time delivery, quality work, and stellar communication level for their customer services.
Why Need Legal Translation Services in Abu Dhabi?
It is essential for you to find a qualified and efficient company for translation services to fulfill all your needs. It is because residing or doing business in UAE requires all your legal, educational and financial documents to be translated into Abu Dhabi Arabic to be considered valid. And having services of a good Abu Dhabi translation agency will make your communication with the locals easy and accurate.
But the question is how to find one. It may seem like a daunting task to do. But you know what! we have a quick guide for you that will let you know the key elements to look for in an Abu Dhabi translation company to make your life easy.
So, without further ado, let's get right into it.
Research is the First Step
Instead of directly getting into hiring a translation company, it is vital that you do some initial research. It will help you find out stuff like how many companies are in your area, what kind of services they provide, how many languages they cover, etc.
Doing some primary research will introduce you to many companies. It will also help you assemble a set of the ones you would like to go further and check.
Ask For Referrals
Asking your friends and family and even other businesses around, is an excellent way of getting to know the companies that have satisfied customers. You can also see the work that your contacts have approved and referred the company for. It will also help you to judge if the quality is what you require.
Experience Always Matters
Yes, that is true. You must look into the experience profile of the companies that you are interested in. Being an experienced company would mean that the successful existence of the agency is due to its quality work and services. An experienced company would also mean that the company has experienced professionals that know how to manage the projects and a customer.
Furthermore, with an experienced company, it will be easier to ask around, which takes us to our next suggestion.
Ask Around The Previous Customers
Customers always provide the real insight into the working of any organization. So, if you are looking for a good Abu Dhabi translation company, then ask around the company customers if you can reach them. You can do so by checking out the customer feedback on the company's social media platforms.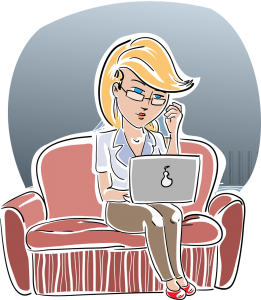 Ask For Some Sample Work
Surely you can get to see plenty of already done work. But if you wish to really know if the company is the right fit for you, then ask the company to write a quick something. So, that you can be sure about the quality you will be getting leaving all kinds of doubts aside. 
Keep Your Mind Clear
This is the main point that will help you through all the stages of your hunt. To get quality work, you must be clear about your needs and what kinds of work you can get from a company. If you are clear about your demands, you will be able to communicate it with the company effectively, which will result in a satisfying work for both parties.
So, are you looking for an English to Abu Dhabi Arabic Translation Company? Well, then simply follow the given tips and do some research before selecting a company for your translation purpose. And we are sure that you will get to hire the best legal translation company in Abu Dhabi.